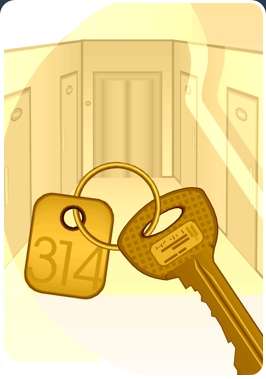 Destination Information
Most travelers are well-served by research on their intended destination. There are many good resources online that provide different views of cities in the US and worldwide. Consult any of the websites listed below for destination information before
you
travel.
Travel Recommendations
Rough Guides
Yes, they're known for travel guides you can buy, but they also make content available online with general info on most large cities around the world. The
Introduction to the United States
is the best place to start for free city guides, but you can also access the information through the HotelReservations.cc-branded portal at
this location
.
wCities
These destination guides are some of our favorites.
wCities.com
provides detailed looks into the events, dining, nightlife and atractions in most major cities worldwide. They're focusing upon online video recently, so it will be interesting to see how the site progresses.
World66.com/WikiTravel.org (sister sites)
A "community-built" set of travel guides, the content available at
World66.com
&
WikiTravel.org
has been compiled by editors just like me and you - editors who live in or have recently visited the destinations listed. All work is licensed under the Creative Commons License, so you can use pieces in your own travel blog, if you like.
LonelyPlanet.com
LonelyPlanet.com
purports having "the world's best guidebooks" and, I have to say it's close to being just that. The site provides many, many features (too many?) but the
World Guide
gives you the online destination info you're looking for.
Fodors.com
Mentioned here because they're, historically, the leaders in print guides.
Online destination information
is sparse because they want to sell you a book.
There are other websites that deserve a profile on this page. We will work to round out the listings as time goes on. In the future, expect profiles of
VirtualTourist.com
, the
hotel maps
on 4Hotels.us and a few prominent destination travel blogs.